Konstantin & arcadia
STOCKHOLM | SWEDEN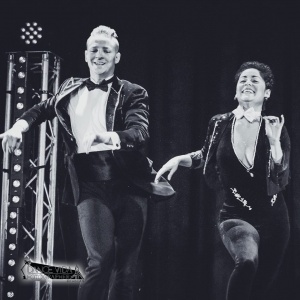 Salsa
Arcadia(Chile) & Konstantin(Russia) - a dance couple based in Stockholm, Sweden working together since 2013. Today they are among the main representatives of the Mambo & Salsa community in Sweden. Together they are working to keep the mambo alive in Scandinavia.
Both being experienced dancers with many years of background in different styles, such as jazz, street, modern, reggaeton and even classical, they work together to make great shows with focus on musicality elegance and expression. Striving to always deliver a great experience for the audience.
They have performed and taught in countries around the world such as: USA, Russia, Spain, Germany, Norway, Denmark and many more.
Arcadia & Konstantin offer classes in Salsa on1, on2, mambo, cha-cha-cha, body-movement among others.
Watch on youtube