Jazzy & Vyara
OSLO | NORWAY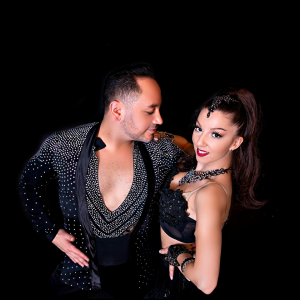 Salsa
Jazzy Ruiz is latin of origin and dancer by nature. He comes from a line of street latin dance combine with a Bachelor Degree in Performing Arts from the National Norwegian College of Dance. He is on of the first male Latin dancers in Northern Europe who made the fusion between Salsa/mambo and Jazz Dance and made it popular as his own style in a unique way at international events.
Jazzy had training in pretty much any kind of dance which make him one of the most complete and versatile dancers at the international salsa scene today.
He has been dancing for 25 year, 14 years representing at international dance events worldwide, especially in Europe. He has worked as a choreographer for many different TV-productions, as well as in the popular TV show "So you think you can dance" in Scandinavia for 3 consecutive seasons, "Dancing with the Stars" amd "Norway Got Talent" to name a few.
Watch on youtube