Adrian & Anita
MADRID | SPAIN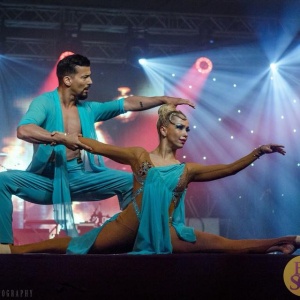 Salsa
Adrian & Anita will be joing us for the first time!
Since they started dancing together, ADRIAN and ANITA have occupied the national and international dancing contexts while participating as top stars. Likewise, they stay ahead of the salsa field and it is not surprising to find them in all major events worldwide. They have already visited more than 40 different countries where they have, of course, left their trace: USA, Switzerland, the Netherlands, Germany, Korea, Mexico, Brazil, Greece, Bulgaria, Russia and therefore, an endless list of places which have surrendered to the art of this spectacular combination.
Their innovative and fully energetic shows have marked a milestone in all those dancing couples that consider ADRIÁN & ANITA, as a referent to follow. Their lectures as well as teaching their own techniques and the great variety of dancing rhythms have definitely helped and entertained thousands of fans to Caribbean rhythms everywhere around the world.
Watch on youtube